Browsing articles in "Movie News"
Adam West died today.
Read in your best Batman voice:
He was our generations Batman. He was a good man and inspired those who followed in his footsteps.
Funny and self deprecating, he was at all times heroic.
He will be missed.
Scott
The following is a reprint of a BBC article.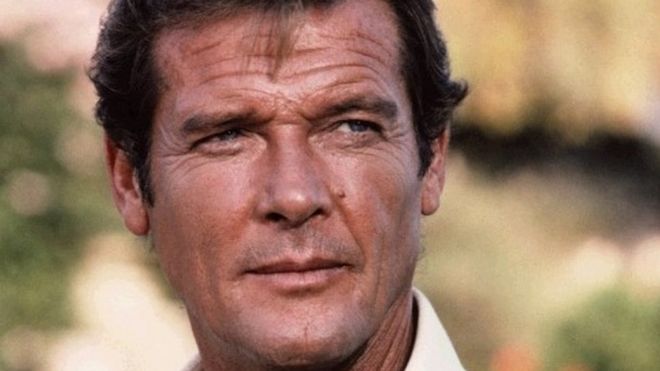 Actor Sir Roger Moore, best known for playing James Bond, has died aged 89, his family has announced.
He played the famous spy in seven Bond films including Live and Let Die and A View to a Kill.
Sir Roger's family confirmed the news on Twitter, saying he had died after "a short but brave battle with cancer".
The statement, from his children, read: "Thank you Pops for being you, and being so very special to so many people."
"With the heaviest of hearts, we must share the awful news that our father, Sir Roger Moore, passed away today. We are all devastated," they said in a Twitter post.
The actor took the character of James Bond in a more humorous direction than his predecessor Sean Connery.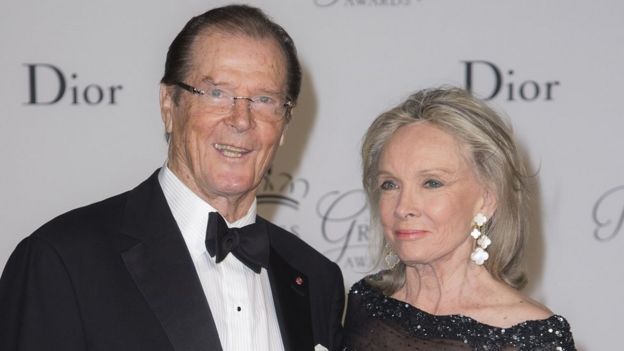 Sir Roger's Bond was calm and suave – a smooth operator who could seemingly get himself out of a tricky situation with ease.
The veteran star, who died in Switzerland, will have a private funeral in Monaco in accordance with his wishes, his children said.
"The love with which he was surrounded in his final days was so great it cannot be quantified in words alone," read the statement from Deborah, Geoffrey and Christian.
"Our thoughts must now turn to supporting Kristina [Tholstrup, his wife] at this difficult time."
The statement added: "We know our own love and admiration will be magnified many times over, across the world, by people who knew him for his films, his television shows and his passionate work for UNICEF which he considered to be his greatest achievement.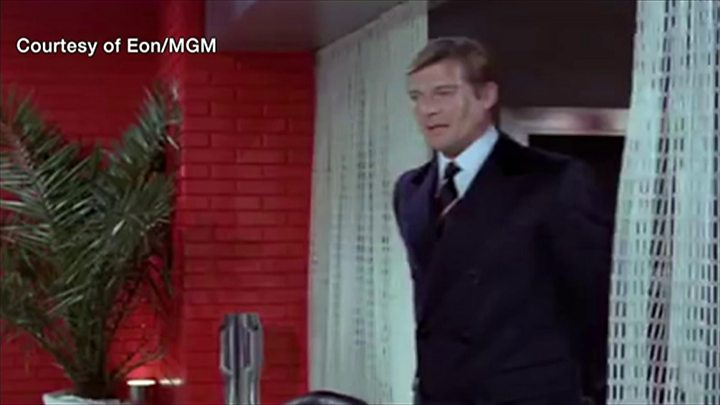 Along with his famous Bond role, Moore was also known for TV series The Persuaders and The Saint.
Sir Roger was also well known for his humanitarian work – he was introduced to Unicef by the late Audrey Hepburn and was appointed as a goodwill ambassador in 1991.
Stars pay tribute
Russell Crowe led the tributes to the actor on Twitter, writing simply: "Roger Moore, loved him."
Michael Caine said: "I am truly sad and think I will be in tears if I talk about him.
"Roger was the perfect gentlemen, adored by all his friends."
Michael Ball said: "My dearest uncle Roger has passed on. What a sad, sad day this is.
"Loved the bones of him. Generous, funny, beautiful and kind."
Mia Farrow wrote: "Few are as kind & giving as was Roger Moore. Loving thoughts with his family & friends," while Boy George added: "RIP Sir Roger Moore. He was the king of cool."
Duran Duran, who sang the Bond theme song for A View To A Kill, simply tweeted: RIP Roger.
In a statement, fellow Unicef ambassador and actor Ewan McGregor said: "Thank you, Roger, for having championed so tirelessly the rights of all children for the last 26 years.
"You've shown that we all have the power to make a change to the lives of the most vulnerable children."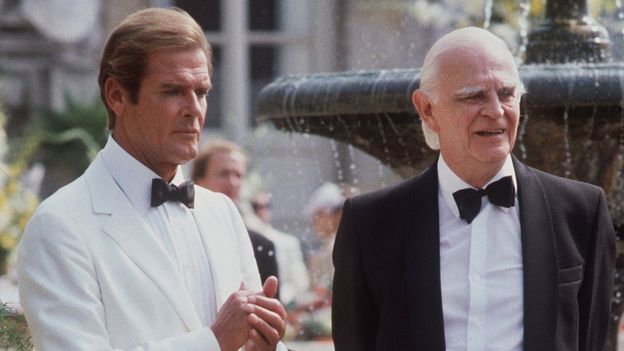 Moore's Bond movies
Live and Let Die (1973)
The Man with the Golden Gun (1974)
The Spy Who Loved Me (1977)
Moonraker (1979)
For Your Eyes Only (1981)
Octopussy (1983)
A View to a Kill (1985)
Can't wait! See you there.
Kotaku gives us their list of the 13 best World War films.
When Marnie Was There (Omoide no Marnie), which had its North American premiere at the New York International Children's Film Festival in February, will be released theatrically by GKIDS on May 22 in New York and Los Angeles. A nationwide expansion into all major markets will follow.
The film is directed by Ghibli veteran Hiromasa Yonebayashi, who has animated several Ghibli productions and previously directed the Secret World of Arietty, the highest-grossing Ghibli film in North America.
The voice cast of the English dub includes Hailee Steinfeld as Anna, Kiernan Shipka as Marnie, as well as Kathy Bates, Ellen Burstyn, Geena Davis, Catherine O'Hara, John C. Reilly, Raini Rodriguez and Vanessa Williams.
The story, adapted from the novel by Joan G. Robinson, features a number of Ghibli hallmarks, following an ailing young girl in the country who meets a mysterious, blond-haired girl named Marnie.
When Marnie Was There made over $30 million during its 2014 theatrical run in Japan.
Posted at http://www.cartoonbrew.com/
Gwenn Germain spent five months toiling alone in his room over his senior animation project at the French art school Créapole. But it was worth all the effort: After his gorgeous homage to Hayao Miyazaki went viral in Japan, he's gotten an A+ on the project from the Internet.
Titled "Celles et Ceux des Cimes et Cieux," or, "Girls and Guys from Summits and Skies," the two-and-a-half-minute short has a story that's reminiscent of Miyazaki films like The Secret World of Arietty, My Neighbor Totoro and Princess Mononoke. Translated from Germain's description on Vimeo, the pitch is: A young boy who lives in a village that's perched on a giant tree falls into the depths of the forest one day, where he meets two forest-dwelling strangers who help him return home.
At least, that's the outline. But as you can see, there's a lot more of Miyazaki'sStudio Ghibli in this beautifully done film than just the plot.
We spotted endless references in this short, from iconic images from Mononoke, fantasy creatures from Spirited Away, visual homages to Howl's Moving Castle and The Wind Rises, and many more. Even the music feels like the score to a Miyazaki film, because it practically is—Germain uses excerpts from the score for the film Hana-bi, which was composed by legendary composer and longtime Miyazaki collaborator Joe Hisaishi.
RocketNews24 notes that the film has caught on like wildfire in Japan, for obvious reasons. Germain also cites influences like conceptual artist and designer Syd Mead, who worked on Blade Runner and Tron, among other things. But with Miyazaki himself showing up in the final moments of this film, it's clear what Germain intends to homage.
We can't help thinking that with so much of Miyazaki's creative output dedicated to exploring the lives and adventures of female heroines, it would have been nice to have seen more emphasis on that part of his legacy in this short.
But for a student film this is really remarkable and deserves all the praise. You can also see more of Germain's concept art on his Deviantart page. And here's another short animation he made last year starring two parrots:
Not bad for someone who hasn't even left school yet. We can't wait to see what Germain does next.
Posted at TheDailyDot