March:
Set your date for a Friday night magic event!
Things start to warm up in March, in more ways than one, as long as you're in the Northern Hemisphere. But no matter which hemisphere you reside in, you can warm up for FNM with Incendiary Flow, the March Friday Night Magic promo featuring art from Slawomir Maniak and the best kind of flavor text—sassy Chandra flavor text.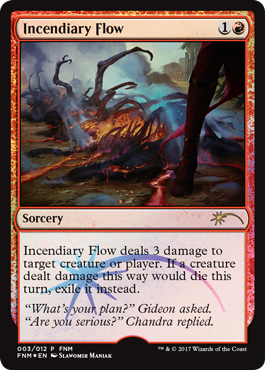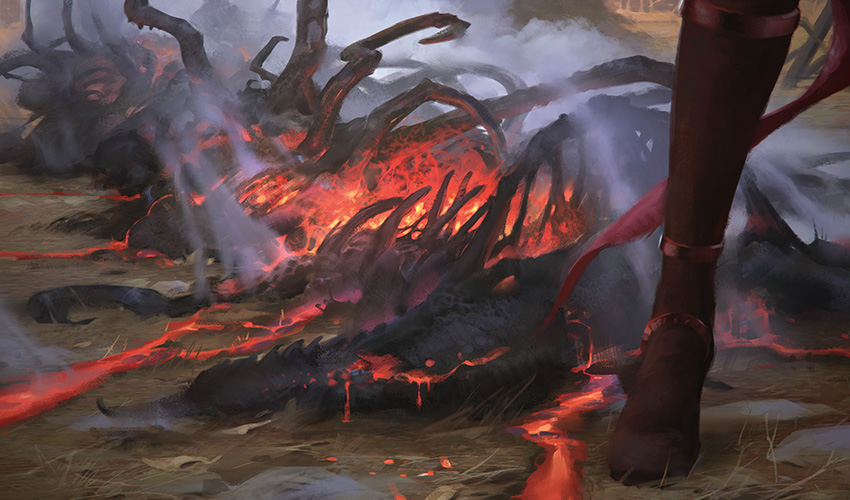 Coming soon!  We will have limited quantities available at launch.
Modern Masters 2017 Edition takes players back to some of the most remarkable sets from recent history, representing everything from Eighth Edition through Magic 2014–including trips through Innistrad and Return to Ravnica. Featuring new artwork on a number of cards, every card in Modern Masters 2017 Edition can be added to your favorite Modern-format decks. But first, enjoy a fresh Limited experience that combines some of Magic's most iconic cards in new ways. Every box of Modern Masters 2017 Edition contains 24 booster packs–each with fifteen randomly inserted game cards, including one premium card in every pack–making it perfect for exciting Draft play.
Set Name: Modern Masters 2017 Edition
Number of Cards: 249
Release Date: March 17, 2017
Magic Online Release Date: March 23, 2017
Official Three-Letter Code: MM3
Twitter Hashtag: #MTGMM3
Languages Available: English, Chinese Simplified, Japanese
MSRP: $9.99 *Applies to U.S. Only