MTG: Eldritch Moon Pre-release in just 3 days! Don't miss out.
Hello all!
If you have signed up for either Saturday the 16th or Sunday the 17th of July for the Eldritch Moon Prerelease, then congrats you are in!
If you been waiting, you only have two days to get to the Vidiot and get your name on the sign up sheet.
We have very limited slots available and we don't want anyone left out!
Please drop in to prepay your reservation sometime during the next two days. The product has shipped and arrived!  I want to be sure the kits are held for everyone properly.
You may elect to "drop in" on Saturday or Sunday and grab an unpaid kit and play. Please be advised that these can go fast.
The Event cost is $30 and that includes Pizza and drinks at 12pm both days, with the event starting at 1pm both days.
We also got the latest "buy a box" promo cards and they are very limited. Prepay for your Eldrith Moon booster boxes as soon as possible!
ELDRITCH MOON PRERELEASE KIT CONTENTS
Posted in Feature on June 20, 2016
I thought I'd give you a sneak peek at what to expect when you sign up for an Eldritch MoonPrerelease.
First up, this is what your Prerelease pack will look like: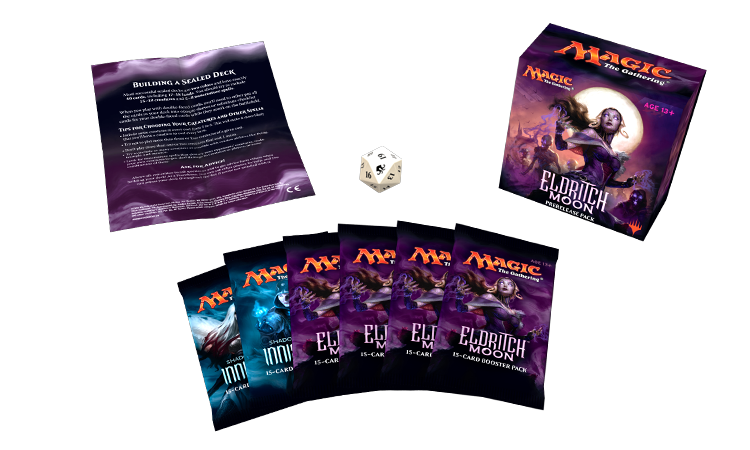 That spooky mood lines everything about Eldritch Moon. We may have solved the mystery, but that just means Emrakul's madness is in full effect. Horrors and terrors will abound.
There will also be dice.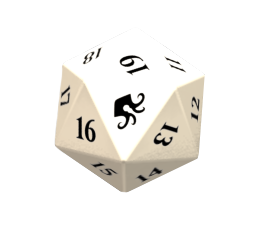 But the coolest piece of all is the premium foil, double-faced Zombie tokens that look a bit like this: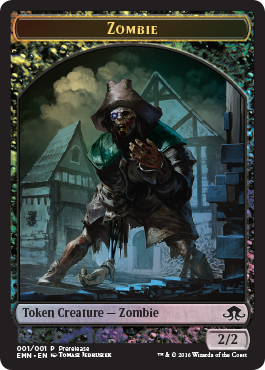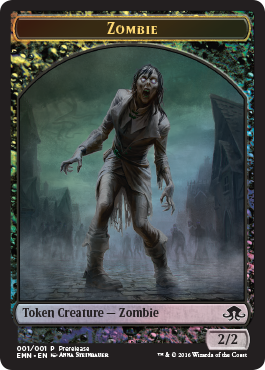 Don't worry, each Prerelease kit also includes a premium foil rare or mythic rare from the set—it's a premium bonanza! But you have to wait. The drawback to a sneak peek is that you have to wait for the real thing. In this case, the wait ends July 16 and 17th with the Eldritch Moon Prerelease.
Please follow and like us: