Kaladesh "Buy a Box" Promo card and other promo cards!
Well here you go.
Get your booster boxes on order now and reserve your "Skyship Stalker" soon!
PROMOS
Finally, that brings us to our promo cards. You may have seen all of these in some form, so this is mostly to gather them in one place.
First up, the Buy-a-Box promo, which you can get if you buy a box at a the Vidiot (supply limited)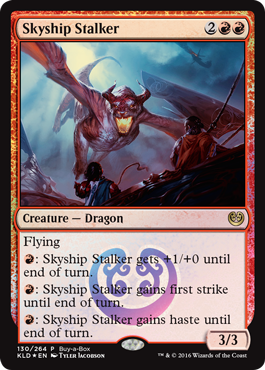 Next, on Launch Weekend, play in an event and you could pick up one of these: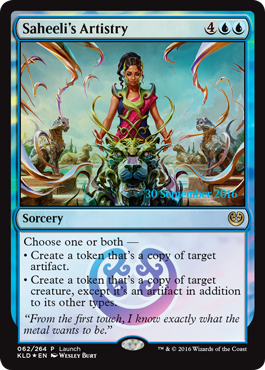 Finally, participate in a Game Day event, and you could get this Essence Extraction. Make the Top 8, and you get this lovely Cultivator of Blades: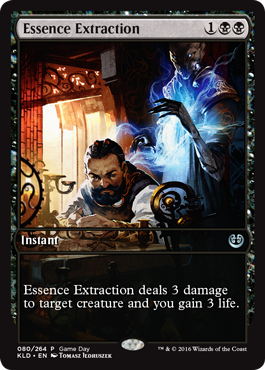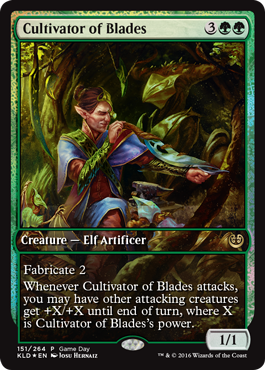 And if you win the whole thing? Well, you get this: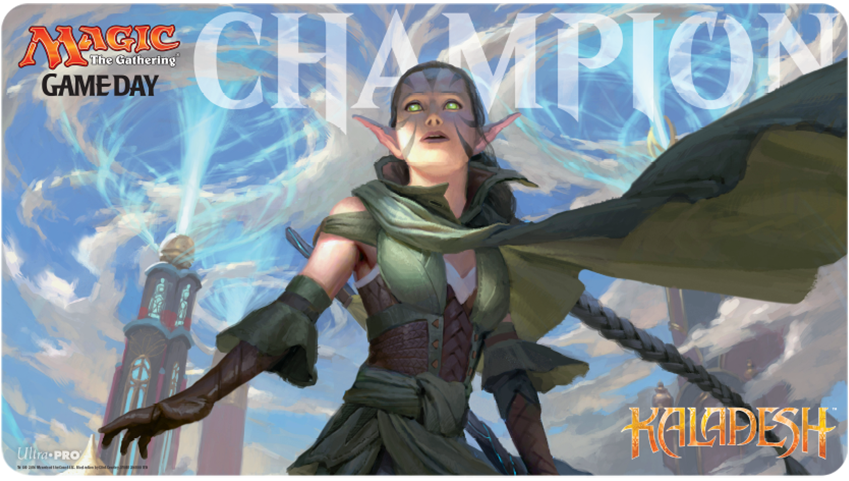 Please follow and like us: