MTG: Aether Revolt Pre-release! Selling out quickly… get your seat today!
We have limited seating for our Magic the Gathering Aether Revolt Pre-release!
Head over to the Vidiot and get your name on the sign up sheet. Please prepay by Fri. Jan 6th.
The Event starts at noon on Saturday the 14th and Sunday the 15th.
We will be serving Krazy Karl's Pizza as usual, And it goes fast! Food at Noon sharp, Game play starts at 1 pm.
Free pop as usual as well.
WHAT HAPPENS AT A PRERELEASE?
You'll experience the thrill of opening Aether Revolt cards for the first time, at an event filled with other Magic players who enjoy the game just as much as you. Everything you'll need to play should be provided as part of your entry fee – you simply show up and play!
You'll build a 40-card minimum deck using the contents of a themed Prerelease pack. This play format is called "Sealed Deck."
After you build your deck, you'll be randomly paired with another player for a best-two-of-three match. Each round, you'll report who won and be paired up with a new player. If you do well, you may get additional Aether Revolt booster packs as prizes!
PRERELEASE PACK CONTENTS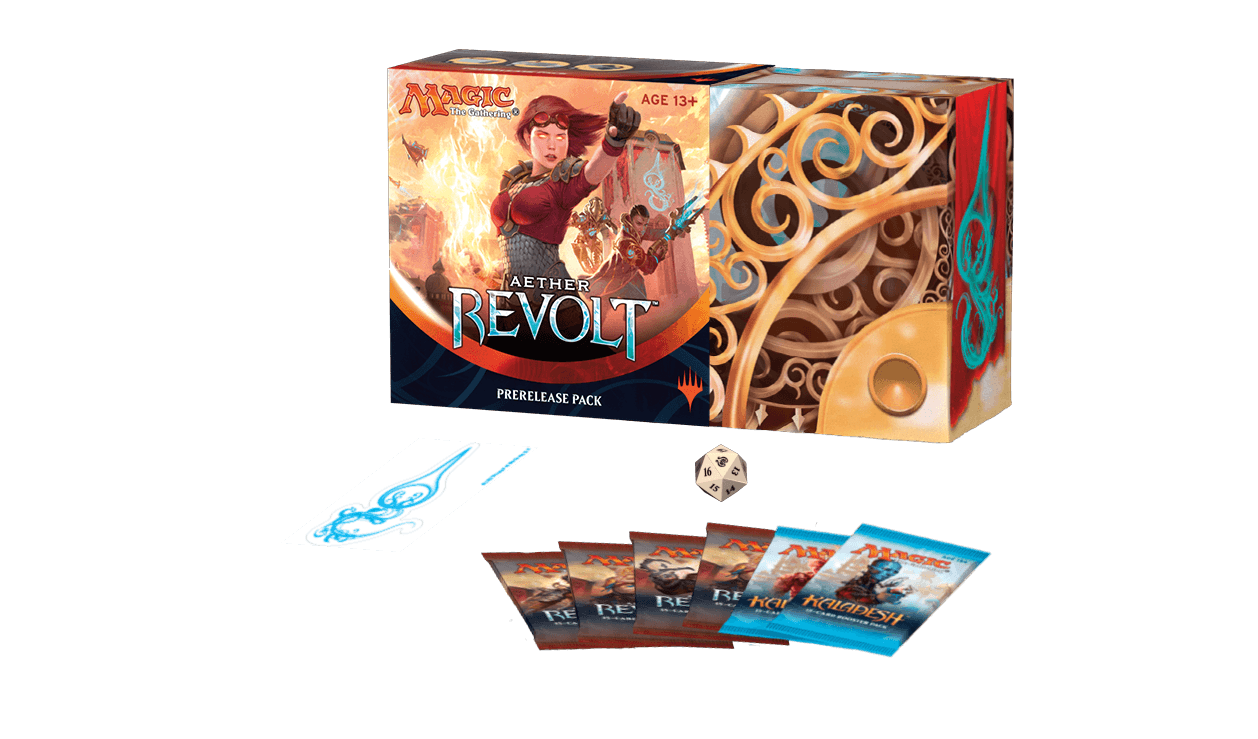 4 Aether Revolt booster packs
2 Kaladesh booster packs
Randomized date-stamped premium promo card
Spindown life counter
Renegade sticker
Insert with deck-building advice
Please follow and like us: