1 pm today, Sunday! Magic the Gathering Aether Revolt Game day!
Hello all,
This will be a fun event, hurry in to reserve a seat.
Bring your best standard deck and try to take the top spot!
The fee for the event is just $5.00. The fee includes one Aether Revolt booster per player!
What's Game Day?
New to Game Day? For all the fundamentals, check out the Game Day event page.
What Formats Should Be Run?
Game Day is a Standard event.
Which Sets Are in Standard?
The current Standard format includes:
Battle for Zendikar
Oath of the Gatewatch
Shadows over Innistrad
Eldritch Moon
Kaladesh
Aether Revolt
For information about the Standard format, check out the Standard format page.
What Are the Prizes?
30 promo cards—one for each event participant
8 rare, premium promo cards—one for each player in the Top 8
1 first-place playmat—for the winner of the event!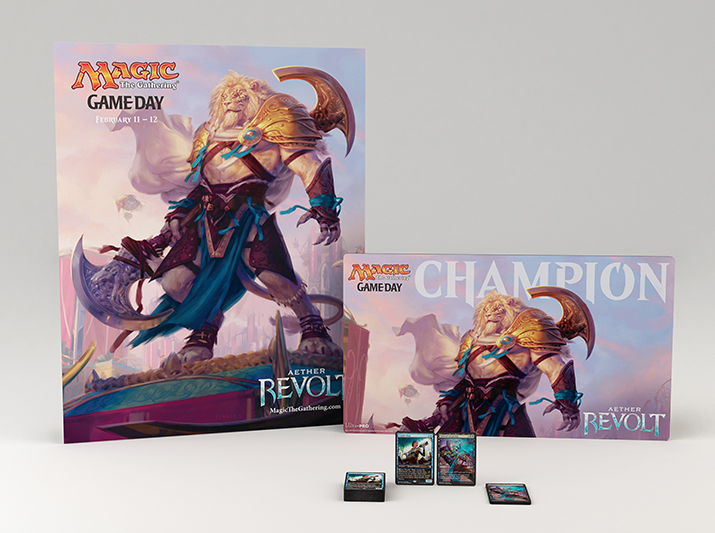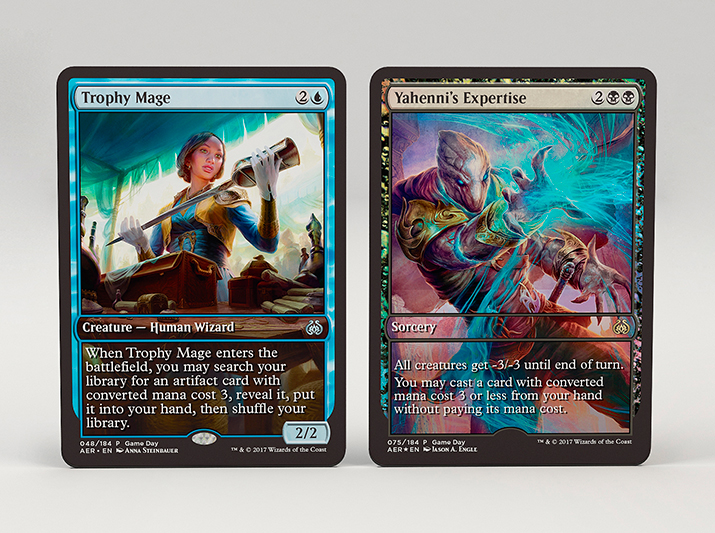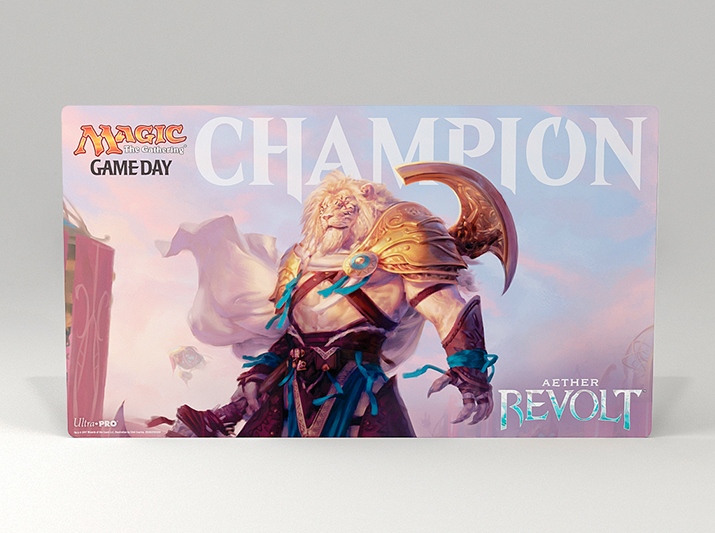 Please follow and like us: