Mtg: Here is the Friday night magic promo for March!
March:
Set your date for a Friday night magic event!
Things start to warm up in March, in more ways than one, as long as you're in the Northern Hemisphere. But no matter which hemisphere you reside in, you can warm up for FNM with Incendiary Flow, the March Friday Night Magic promo featuring art from Slawomir Maniak and the best kind of flavor text—sassy Chandra flavor text.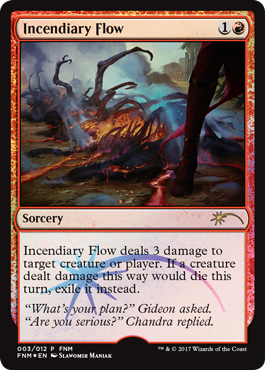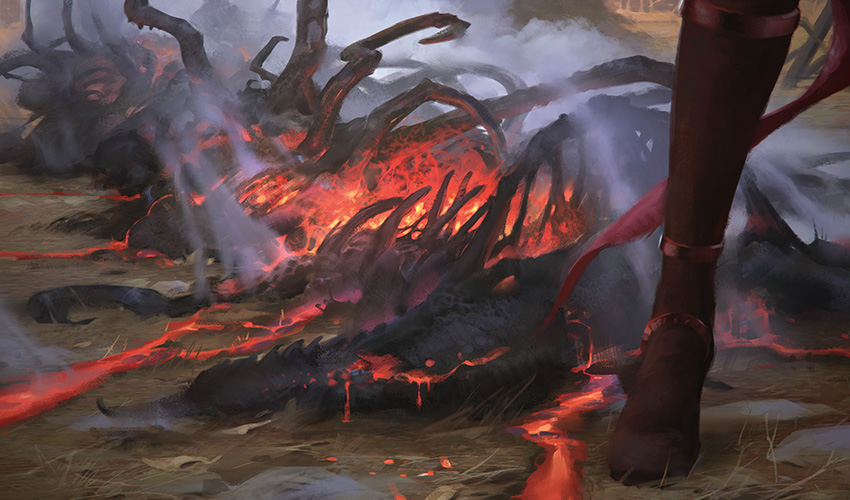 Please follow and like us: